Australia among Top Gold Producers
April 2016
By Joe Foster, Portfolio Manager and Strategist, VanEck
Australia is the second largest gold producer behind China, and ranks ahead of both Russia and the U.S. Recently, there has been a remarkable renaissance in mid-tier and junior producers in Australia.
This has been made possible by: 1) the 28% fall in the Australian dollar (AUD) since 2013 that has reduced costs in U.S. dollar terms; 2) North American companies divesting non-core mines to help pay down debt; and 3) operational improvements and discoveries.
Good management teams at these Australian producers have mitigated the operating risks. We believe currency is now the dominant risk they face.
Top Gold Producing Countries in 2015 (Tonnes)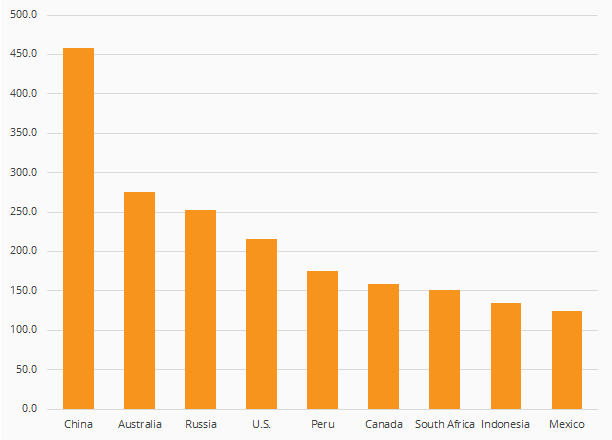 Source: GFMS Gold Survey 2016 – March 2016
About the Author:
Joe Foster has been Portfolio Manager for the Van Eck International Investors Gold Fund since 1998 and the Van Eck – Global Gold UCITS Fund since 2012. Mr. Foster, an acknowledged authority on gold, has over 10 years of dedicated experience in geology and mining including as a gold geologist in Nevada. He has appeared in The Wall Street Journal, Barron's, and on Reuters, CNBC and Bloomberg TV. Mr. Foster has also published articles in a number of mining journals, including Mining Engineering and Geological Society of Nevada.
The article above is an opinion of the author and does not necessarily reflect the opinion of MV Index Solutions or its affiliates.