Does Gold Have a Year-End Pattern?
January 2017
By Joe Foster, Portfolio Manager and Strategist, VanEck

It would appear it does!
The U.S. Federal Reserve (Fed) raised rates for the third time in 2017 following the Federal Open Market Committee (FOMC) meeting on December 12. Since 2015, gold has established a year-end pattern where it becomes oversold ahead of the December Fed rate decision.
This pattern repeated again last year as the gold price trended to a five-month low of $1,236 per ounce on the day of the Fed meeting and then promptly rebounded from the Fed-induced low to end December with a $28.11 gain (2.2%) at $1,303.05 per ounce.
We'll have to wait another year to see if it happens again.
Gold Spot (US$/Troy Ounce)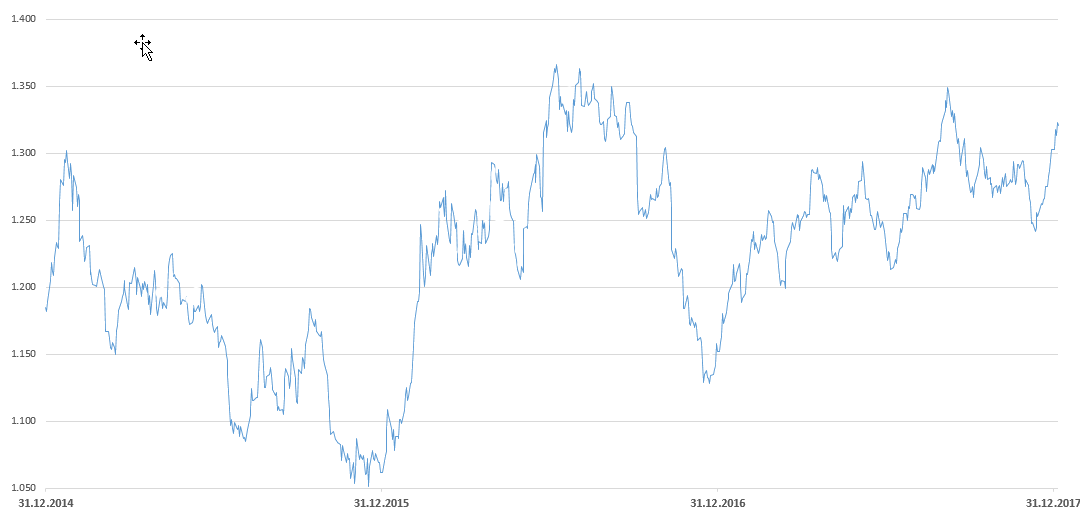 About the Author:

Joe Foster has been Portfolio Manager for the VanEck International Investors Gold Fund since 1998 and the VanEck – Global Gold UCITS Fund since 2012. Mr. Foster, an acknowledged authority on gold, has over 10 years of dedicated experience in geology and mining including as a gold geologist in Nevada. He has appeared in The Wall Street Journal, Barron's, and on Reuters, CNBC and Bloomberg TV. Mr. Foster has also published articles in a number of mining journals, including Mining Engineering and Geological Society of Nevada.
The article above is an opinion of the author and does not necessarily reflect the opinion of MV Index Solutions or its affiliates.