Indian Youth: Entrepreneurs not Job Seekers
April 2016
By Angus Shillington, Deputy Portfolio Manager, VanEck
Arundhati Bhattacharya, Chairperson of the State Bank of India, at this year's annual get together of the Indian Institute of Management in Ahmedabad, encouraged graduating students to become entrepreneurs and not job seekers.
Such an approach is at least one way of addressing the issue of one million young people each month entering the work force and looking for jobs; a number that looks set to continue for the next 15 years.
With a median age of 26.6 years, a population of which 28.8% is under 15 years, and, according to Goldman Sachs, of which 70% is under 30 years, India's young demographic will shape employment in the country and, ultimately, India's economy.
World's Ten Most Populous Countries
2015 (Million)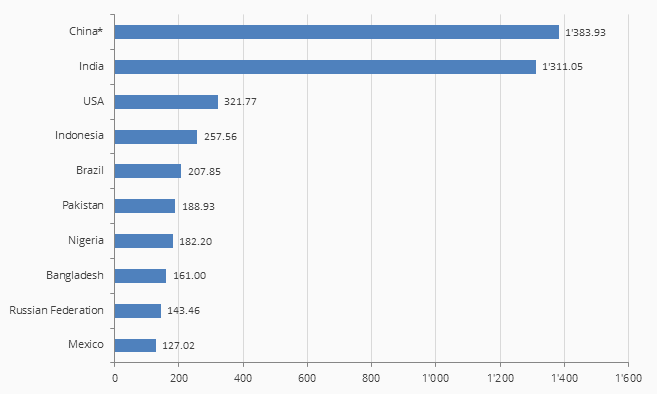 Source: The United Nations - World Population Prospects 2015 Revision
* Including Hong Kong and Macao
About the Author:
Angus Shillington is a Deputy Portfolio Manager at VanEck. Prior to joining VanEck, headed International Equity for ABN AMRO; responsible for Asian and European equity cash and derivative distribution to North American institutions.
The article above is an opinion of the author and does not necessarily reflect the opinion of MV Index Solutions or its affiliates.